Famous Mechanics from Movies and TV
There have been some very famous mechanics from movies and television who've become a part of pop culture. They're the chosen craftsmen who wield their tools as instruments of hope; to repair the machinery their friends and colleagues rely on them to keep in working order. These mechanics are specialized in particular fields ranging from modified 1969 Dodge Chargers, warp drives, helicopters, motorcycles, Autobots, and hyperdrive motivators. Below is a look at some of the most famous mechanics from movies and TV.
Cooter Davenport - The Dukes Of Hazzard TV Series And Film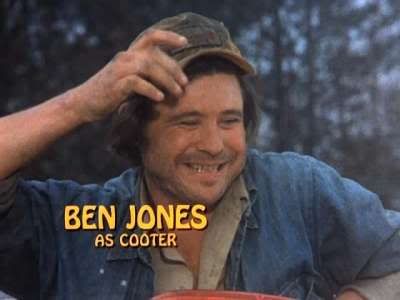 Source
Cooter Davenport is the Hazzard County mechanic who owns Cooter's Garage. Cooter is an "Honorary Duke" because he helps the Duke boys escape Sheriff Rosco, and thwart Boss Hogg's schemes.
Geordi La Forge - Star Trek: The Next Generation
Geordi La Forge is the Chief Engineer of the U.S.S. Enterprise NCC-1701-E. La Forge was known for his capability in many advanced systems and repairs. He also had the coolest eye glasses on television.
Master Sergeant Bosco Albert "B.A." Baracus- The A-Team

Source
The A-Team has a highly skilled mechanic in Master Sergeant Bosco Albert "B.A." Baracus. When not fixing engines, B.A. is constantly getting freaked out by Murdock, and refers to him as a "crazy fool".
Fonzie - Happy Days

Source
The "Fonz" was a high school dropout and was seen as a bad influence. However, the Fonz did end up going back to school and earning his high school diploma. Not bad for a 1950's mechanic.
Lionel Switch - Human Highway
Employees and customers waste their days hanging out at a local gas station, located in a fictional town next to a nuclear power plant, completely unaware that it's their last day on Earth. Musician Neil Young plays the mechanic.
Sparkplug Witwicky - Transformers Animated Series

Source
Sparkplug Witwicky is a highly skilled mechanic and engineer. In 1984, a Decepticon attack brought the Transformers into his life, and things have never been the same since.
Brian O'Conner - Fast And The Furious

Source
Brian O'Conner is the main character of the Fast And The Furious film franchise, and has held many prominent positions over the years; undercover police officer, auto mechanic, street racer, and FBI agent.
Dominic Toretto - Fast And The Furious

Source
Vin Diesel plays the ultimate auto mechanic, ex convict, and elite street racer. He used to hijack semi-trucks in a black Buick Grand National, obviously an inconspicuous choice.
Chewbacca - Star Wars
Chewbacca is a Wookie: a colossal 7ft. tall, fur covered warrior who possesses the strength to rip a man's arm clean out of the socket. He's also an extraordinary starship pilot and mechanic.
Mikaela Banes - Transformers

Source
Mikaela Banes is the insanely hot female lead in the Transformers films. Her mechanical skills rival how good she looks in a pair of "daisy dukes," which means they're amazing.
Latka Gravas - Taxi

Source
The character for the taxi mechanic Latka Gravas, came from an adaptation of the "Foreign Man" that Andy Kaufman formulated in his stand-up routine. Latka's high pitched voice gets on the nerves after a while.
R2D2 - Star Wars
R2D2 is the rambunctious astromech droid from the Star Wars films. R2D2 is constantly saving the day when his expertise is needed. Starship mechanics and computer interface are his specialties.
Kaylee Frye - Firefly TV Series

Source
In the Firefly TV series, Kaylee Frye is the mechanic of the Serenity. She may lack formal training, but her exceptional mechanical talent and bubbly personality landed her the job.
Capt. Montgomery Scott - Star Trek: The Original Series
Capt. Montgomery Scott was the chief engineer aboard the original U.S.S. Enterprise. James T. Kirk and crew constantly had to call upon "Scotty" to get them out of trouble. Their catch phrase, "Beam me up, Scotty" made it into pop culture.